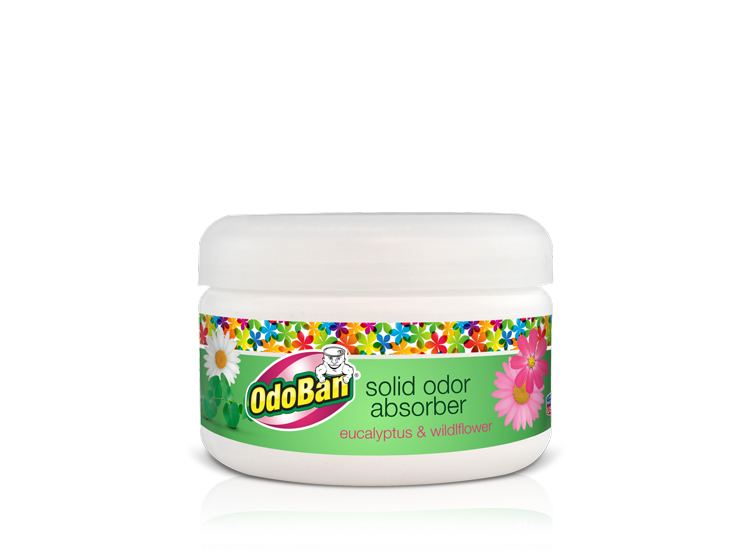 OdoBan® Pet Solid Odor Absorber & Air Freshener
Eucalyptus & Wildflower Scent
(Item # 73522)
| | |
| --- | --- |
| Ingredient | Function |
| Water | Water |
| Propylene Glycol | Carrier |
| Sodium Stearate | Emulsifying Agent |
| Fragrance | |
Ingredients are listed in descending order by weight percent. For more information on our fragrance ingredients see http://www.ifraorg.org/en-us/ingredients; and http://www.epa.gov/opprd001/inerts/fmaingredient.pdf
Ingredients are based on the most current information available. If you have questions regarding a product or the ingredients for a product, please contact us for additional information.
Revised: 1/1/2015
Select Other OdoBan Pet Solutions
No Results Found
The page you requested could not be found. Try refining your search, or use the navigation above to locate the post.