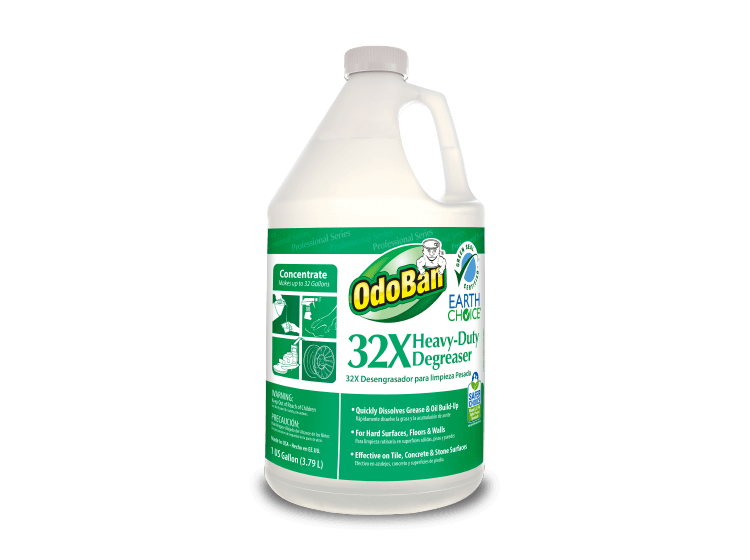 OdoBan® Professional - Earth Choice®
32X Heavy-Duty Degreaser Concentrate
| | | |
| --- | --- | --- |
| Ingredient | CAS Number | Function |
| Water | 7732-18-5 | Diluent |
| Alcohols Ethoxylated | Proprietary | Cleaning Agent |
| Potassium Carbonate | 584-08-7 | Builder |
| Sodium Carbonate | 5968-11-6 | Builder |
| Tetrasodium Iminodisuccinate | 144538-83-0 | Chelating Agent |
General Formula Notes: Ingredients are listed in descending order by weight percent and are based on the most current information available. If you have questions regarding a product or the ingredients for a product, please contact us for additional information.
Revised: 5/16/2019
——-
Endorsement Disclaimer: EPA/Safer Choice recognition does not constitute endorsement of this product. The Safer Choice logo signifies that the product's formula, as Clean Control Corporation has represented it to the EPA, contains ingredients with more positive human health and environmental characteristics than conventional products of the same type. EPA/Safer Choice relies solely on Clean Control Corporation, its integrity and good faith, for information on the product's composition, ingredients and attributes. EPA/Safer Choice has not independently identified, that is, via chemical analysis, the ingredients in the product formula, nor evaluated any of Clean Control Corporation's non-ingredient claims. EPA/Safer Choice provides its evaluation only as to the product's human health and environmental characteristics, as specified in the Standard and based on currently available information and scientific understanding.
*This product meets Green Seal™ Standard GS-37 based on effective performance, concentrated volume, minimized/recycled packaging and protective limits on: VOCs and human & environmental toxicity. GreenSeal.org.
Select Other OdoBan Professional/Earth Choice Products